Ryan Villopoto på sin Monster/THOR sponsrade Kawasaki är med och slåss om topplaceringarna i den amerikanska Supercross serien. I helgen stod han för tredje gången av fyra möjliga "on the box"! Flera av de övriga THOR/Monster förarna gjorde även de toppresultat.
Kolla in THOR´s gratulationer till dessa förare genom att klicka på rubriken ovan!
Bilden nedan - det var inte bara Monsters förare som syns på tävlingarna - klicka på rubriken för att se några av de Monsterbrudar som fanns på plats!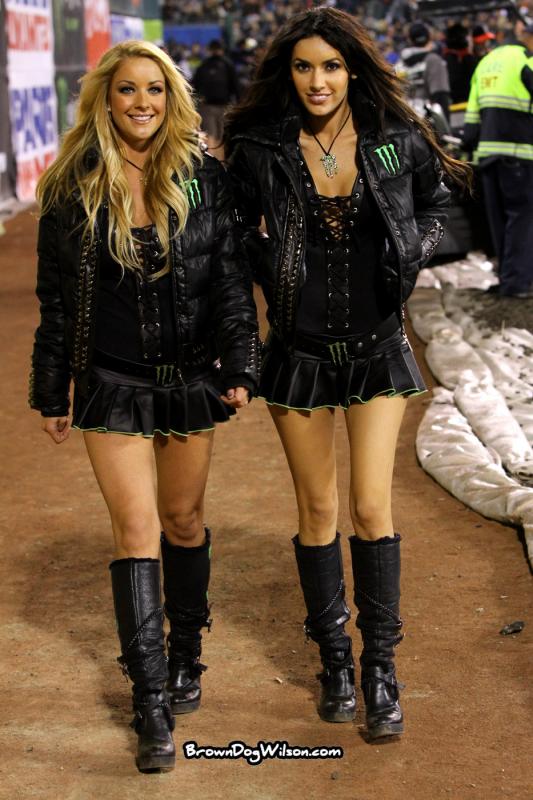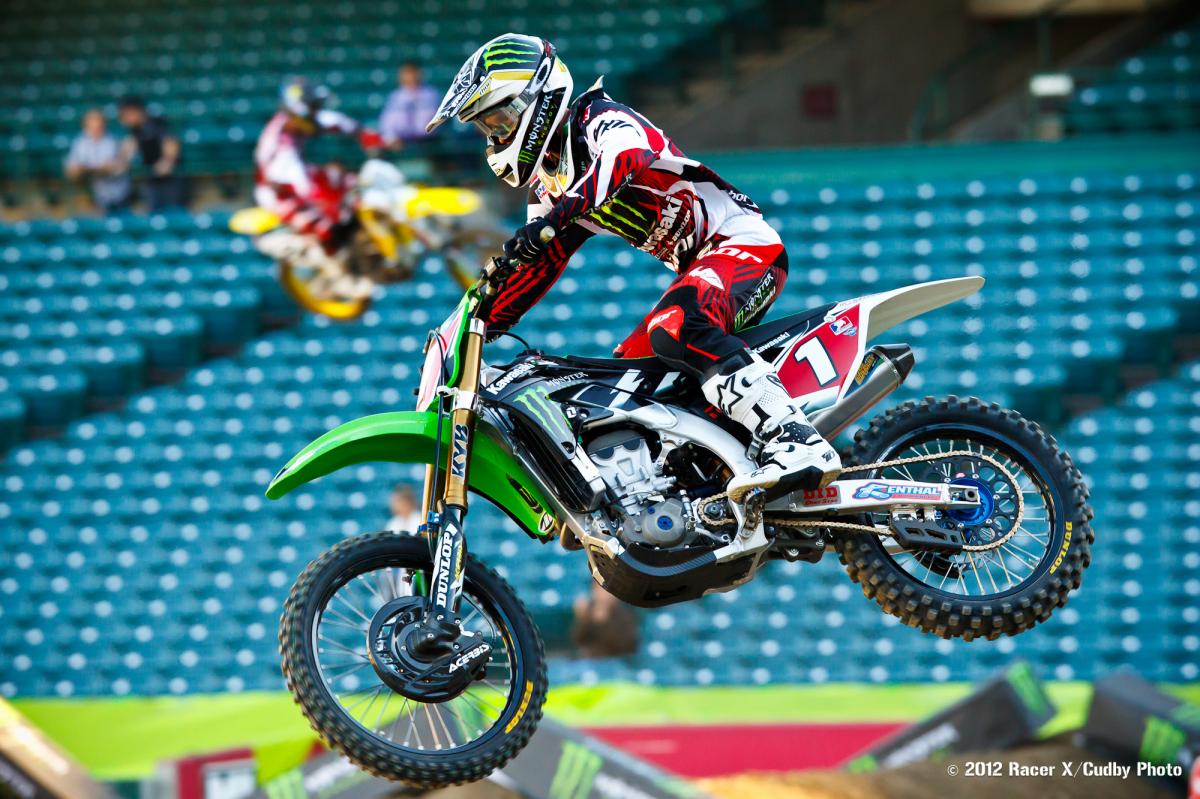 Thor's Villopoto Back on the Podium in Oakland
After narrowly missing the podium in Los Angeles, Ryan Villopoto grabbed a good start and stayed close to the front in Oakland, earning his third podium in four races at the fourth round of the Monster Energy Supercross. Teammate Jake Weimer put together a good ride in eighth, while Tickle and Metcalfe finished 13th and 14th, respectively.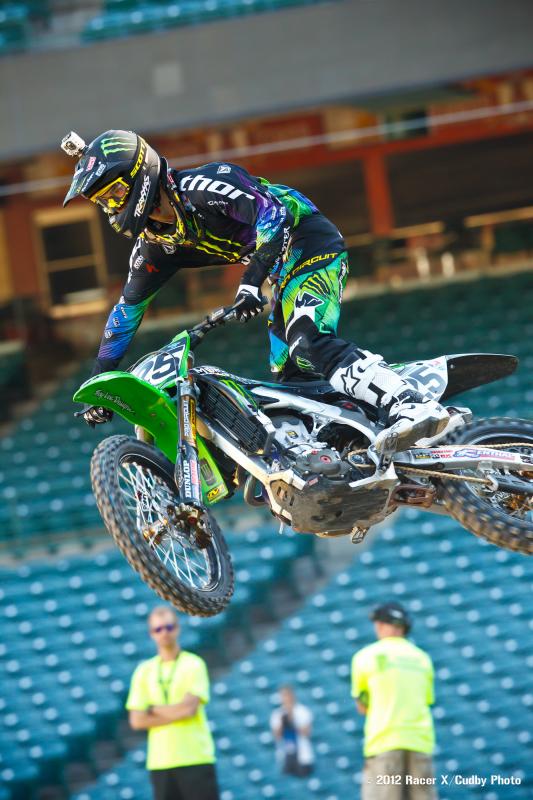 In the Supercross Lites class, Thor's Dean Wilson put in a valiant effort in Oakland to earn a 10th-place finish after going down on the second lap and got up in last. Teammate Tyla Rattray sat out of the main event after crashing in his heat race. The fifth round of the Monster Energy Supercross is this weekend at Angel Stadium in Anaheim, Calif.,   

About Thor Motocross
Thor is the originator of motocross apparel. When Torsten Hallman made his first U.S trip to race and promote motocross in 1966, he began developing T.H.O.R. (Torsten Halman Original Racewear) riding gear. Thor is a hardcore, grass roots company that is continued proof of what it takes to reach the top and more importantly, how to stay there. It is the only company with over 40 years of experience in the motocross marketplace.
 
Thor combines design and marketing, with superior distribution through Parts Unlimited to reach it's thousands of dealers and consumers. Thor prides itself on key selling features like quality, strength and performance. Thor is more than a brand. It's a lifestyle.