Den italienska motocrossboken "Imola Mondiale", som vi presenterat tidigare här på vår web-sida, börjar nu att marknadsföras runt om i Europa.
Klicka på rubriken eller i rubriken under "Nyheter"! Där presenterar vi hur man beställer boken med prisuppgifter om antal och frakter.

A BOOK FOR THE PRESERVATION OF

HISTORICAL MEMORY OF THE ITALIAN MOTOCROSS


Bilden - Omslaget på boken - Rolf Tibblin på väg mot en av hans segrar på Imolabanan på sin Husqvarna 500cc!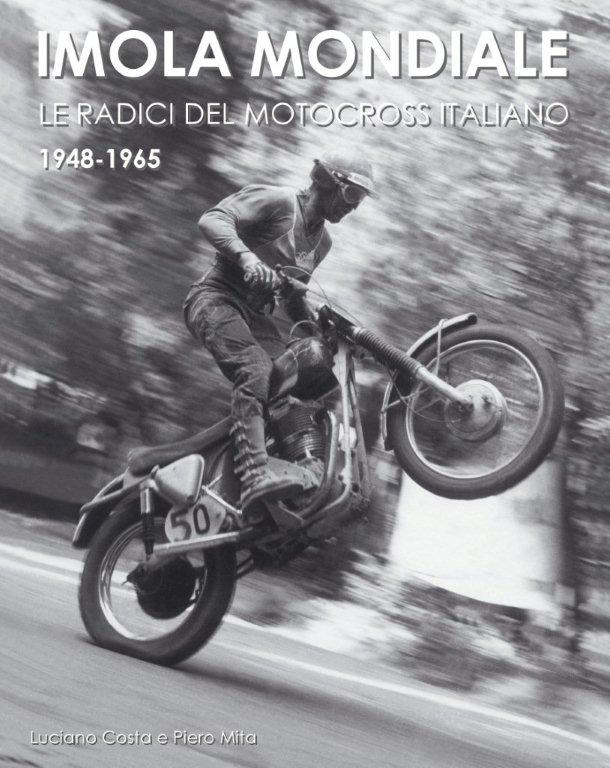 HOW TO BUY THE BOOK
"IMOLA MONDIALE - 1948-1965 - the roots of the Italian Motocross"
By Luciano Costa and Piero Mita
Bacchilega Editore
FROM ITALY:
You can buy the book on line using the website:
http://www.bacchilegaeditore.it/home_bacchilegaeditore.php?n=libri&book_id=141&l=it
 FROM ITALY AND EUROPE:
Submit purchase request to:
Den här e-postadressen skyddas mot spambots. Du måste tillåta JavaScript för att se den.
Or by FAX to:
Bacchilega Editore
Via Emilia, 25
40026 Imola (BO)
ITALY
Fax: 0039 (0) 542 31240
Tel: 0039 (0) 542 31208

Indicating your full addres: name, surname, street / square n°, country and telephone.
 Prepayment by bank transfer to:
IBAN IT70 D050 8021 000C C000 0020 191
BIC SWIFT IMCOIT2AXXX
 TO BUY 1 OR 2 BOOKS:
1 parcel shipment of every book (1 pack = 1 book, 2 pack = 2 books)
International recorder-delivery prepayment:

Shipping Postal: 19 Euro
Book Discounted Price: 29.75 Euros
Total 1 book: 48.75 Euros
Total 2 books: 97.5 Euros


TO BUY BOOKS FROM 3 TO 5 COPIES:
Shipping through QUICK PACK EUROPE
Shipping Cost: 50.42 Euros
Total cost of 3 books: EUR 89.25 + 50.42 = 139.67 Euros
4 books Total Cost: 119 Euros + 50.42 = 169.42 Euros
5 books Total Cost: 148.75 + 50.42 = 199.17 Euro