Thor's Ryan Villopoto Makes It A Championship Three-Peat With Monster Energy Supercross Win!
Klicka på rubriken för att läsa mera!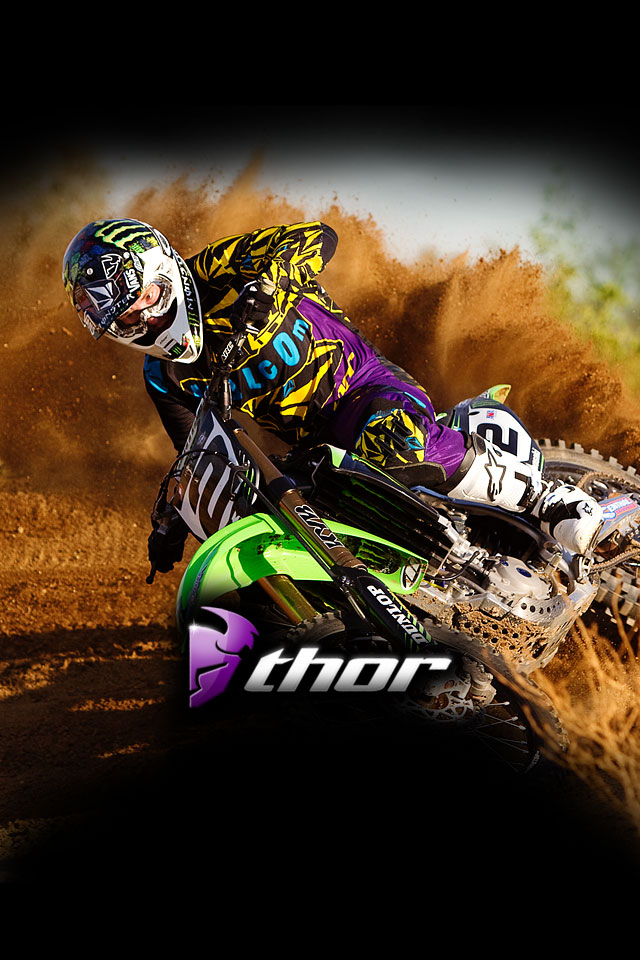 Thor's Ryan Villopoto elevated himself to Monster Energy Supercross greatness on Saturday night following one of the most intense races of the season in Salt Lake City, Utah. Fans at the Rice-Eccles Stadium witnessed Villopoto hold off his biggest competition to clinch the 2013 Monster Energy Supercross, an FIM Championship one round early, placing him in supercross history books. In clinching his third-consecutive championship, Villopoto became only one of four riders to accomplish the feat, including the likes of Ricky Carmichael, Jeremy Carmichael, and Bob Hannah. 
 
Entering the race, Villopoto's main goal was to get out of Round 16 safe and with the points lead heading into the finale in Las Vegas. He did more than that as he quickly took over the lead at the second turn of the main event and held off attacks from rivals Davi Millsaps and Ryan Dungey to capture his ninth win of the season, a total that is a season and career best, and clinch his third championship. 
 
"Every lap of that race was intense. I knew for those guys (Dungey and Millsaps) it was all or nothing when I was out front and I had to be smart. At the beginning of the season, we had a bit of a deficit to make up, and we had to chip away as the season went on. I have a great support system behind me, with Thor being a big part of my program, and we never wanted to seem defeated but go at it one race at a time, hoping things would turn around and it did. I am so grateful to have Thor on my side as a great sponsor and happy I was able to bring them another championship." - Ryan Villopoto, Three-Time Supercross Champion
 
---
About Thor MX
Thor is the originator of motocross apparel. When Torsten Hallman made his first U.S trip to race and promote motocross in 1966, he began developing T.H.O.R. (Torsten Hallman Original Racewear) riding gear. Thor is a hardcore, grass roots company that is continued proof of what it takes to reach the top and more importantly, how to stay there. It is the only company with over 40 years of experience in the motocross marketplace.
----------------------------------------------------------------------------------------------------------------------------------------------