Husqvarna är tillbaka på kartan igen - alla pratar Husqvarna! Nu gör man sin största satsning någonsin med sponsning av toppförare i VM och i USA. Klicka på rubriken - Läs nedan en omröstning om vem som är Husqvarnas bästa förare genom tiderna som gjordes i samband med en pressvisning. (Som svensk så tycker man att det saknas flera namn t.ex. Arne Kring - men lista är gjord med amerikanska ögon!)
Bilden - Prispallen från Hopetown med Miss California 1966 då "Totte" Hallman var över första gången för att introducera motocrossen i USA!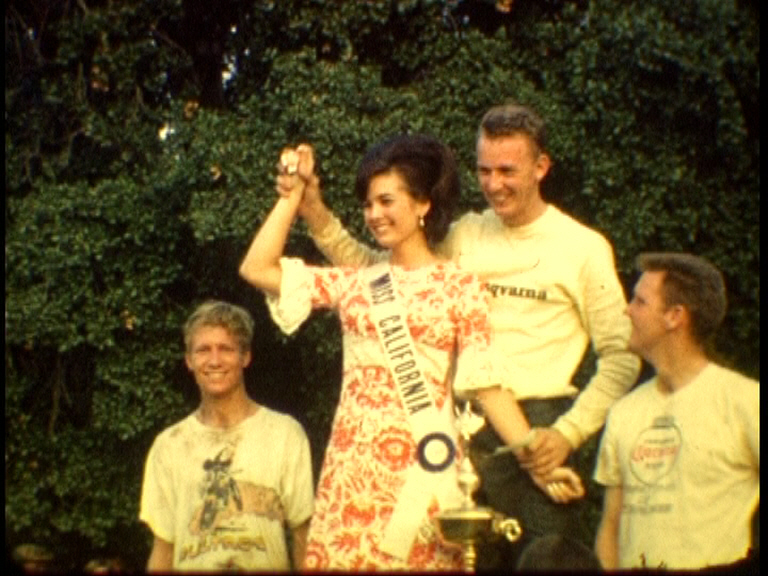 Tomorrow evening, Husqvarna will host an open house at its new U.S. headquarters in Southern California, marking milestone in its comeback after many tumultuous years. In honor of the return of the Sweden-born brand, we asked Scott Wallenberg (our own resident expert on back-in-the-day matters) to give us his list of the top twelve Husqvarna motocross riders of all time. With a nod to the late Bill Nilsson, who was just before Scott's time and who rode a variety of Swedish brands to success in the late fifties—including Husqvarna—here's what #613 came up with.
12. Dick Burleson: He may be known as one of the all-time legends of off-road racing, but back in 1970 Burleson was crowned U.S. 500cc National MX Champion as the top-finishing American in the Trans-AMA Motocross Series. He then went into the woods, where he won countless AMA National Enduro events and championships, as well as a bank vault full of medals from what was then called the ISDTs (International Six Days Trials—now the ISDE).
11. Mike Guerra: Never heard of Mike Guerra? He was a very fast young man from Connecticut who found himself racing the 250cc Grand Prix circuits in Europe in the early eighties, exported abroad like another fast young American, Chuck Sun, who would go on to better days aboard another brand. But Guerra did something on a Husqvarna that Sun did not: He won a 250cc Grand Prix in 1982!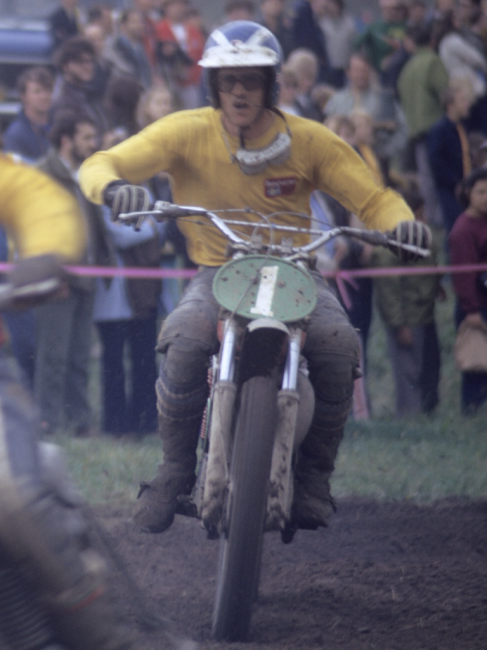 Dick Burleson. Wally Wallenberg
10. Mark Blackwell: Another American motocross legend who, like Burleson, has enjoyed a long life in the motorcycling industry after hanging up his boots, Blackwell was the 1971 U.S. 500cc National Champion, as well as one of the first Americans to post respectful finishes in Europe. He was also part of one of the very early versions of Team USA that competed in the Motocross des Nations.
9. Thorlief Hansen: One of an army of fast Swedes who raced their national brand, Hansen is considered one of the fastest riders to never win a world title, comparable to the likes of Sylvain Geboers, Ake Jonsson, Jaroslav Falta, and Pit Beirer. He raced in America often in the early days, and his explosive style endeared him to U.S. fans during the Inter-Am tours.
8. Brad Lackey: An American motocross pioneer who became the first Yank to win an FIM World Championship, Lackey spent some of the formative years of his GP crusade riding Husqvarnas—sometimes in both GPs and Nationals in the same summer! He only won a single national on the Husky (Lake Sugar Tree in 1976), but the time he spent battling the Europeans on their home soil help make him an all-time legend.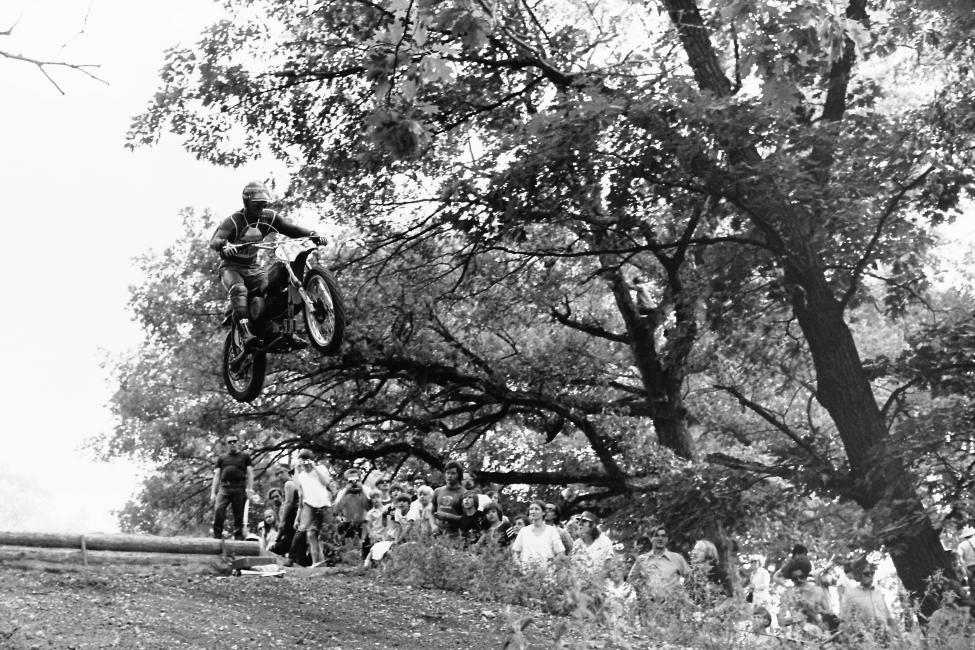 Thorlief Hansen. Photo: Gary Van Voorhis
7. Alessio "Chicco" Chiodi: One of the fastest riders of the late nineties, this Italian hero won two of his three 125cc World Championships aboard Husqvarna motorcycles. He may be remembered by American fans for his ill-fated attempt to ride the 125cc West Region Supercross races in 1999, which turned out to be a bad idea.… Still, Alessio was a fast man outdoors and on the very hard-pack.
6. Kent Howerton: This fast Texan was the last truly relevant American rider on Husqvarna in the mid-seventies, vying for titles and winning the brand its last AMA MX title, the 1976 500cc National Championship. Howerton would go on to better results and more titles with another brand, but his time on the Husky brought us one change that still resonates: Kent was the first man who used the clutch the way we all do today.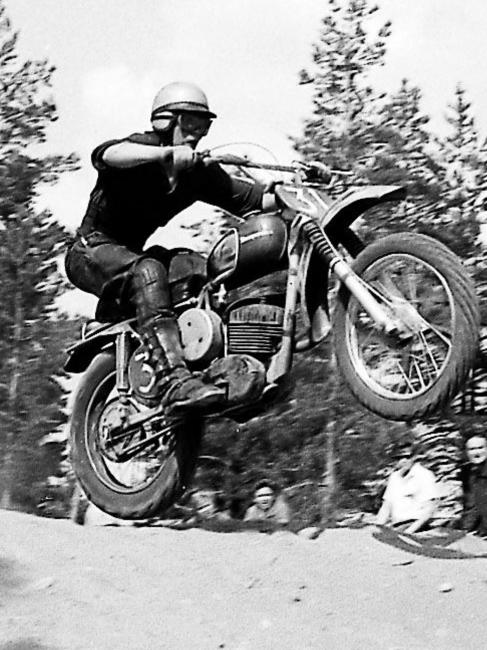 Heikki Mikkola. Juhani Länsiluodolta
5. Hakan Carlqvist: Another fiery Swede, Carlqvist won the 1979 FIM 250cc World Championship on a Husqvarna—which was remarkable considering the fact that the brand was starting to fall behind the other OEMs. He would win more titles on other brands, but his 250cc Grand Prix title was the last for Husqvarna's first golden age.
4. Rolf Tibblin: American fans may know him better for his training programs and motocross schools, or even when he wore a giant television camera on his helmet to take a lap around Carlsbad for ABC's Wide World of Sports, but for much of the sixties Tibblin was a 500cc World Championship contender, and he took three titles for Husqvarna: the '59 250cc Grand Prix title and the 1962 and 1963 500cc crowns.
3. Heikki Mikkola: The Flying Finn, one of the hardest, strongest, and fastest men of motocross. Mikkola hailed from Finland and had the heart of a lion. He won the 1973 Inter-Am title, then took the 1974 FIM 500cc World Championship away from Roger DeCoster, marking the only time in six years that The Man would be beaten. Mikkola also won the '76 250cc Grand Prix title on a Husqvarna, then switched to another brand, went back into the 500cc class, and won two more titles. Yet it's his days on Husqvarna that resonate most some forty years later.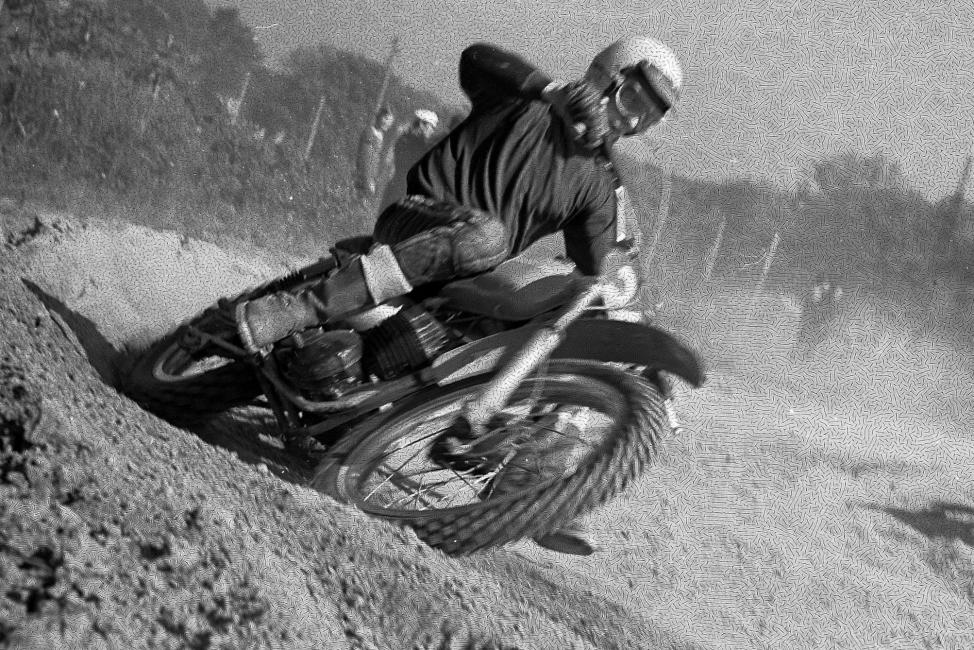 Torsten Hallman. Photo by Justyn Norek
2. Bengt Aberg: The 1969 and '70 500cc World Motocross Champion was another fast Swede who took the time to come to America and help teach us the way of motocross. Aberg was one of the first men to ride the motorcycle with elegance and style rather than brute strength.
1. Torsten Hallman: There's not enough ink in the internet to truly list all the great things Torsten Hallman did for motocross, both as a rider and a businessman. He won four FIM 250cc World Championships—all on Husqvarna—and helped start the entire aftermarket industry with his Torsten Hallman Off-Road products (still known as THOR to this day, it's the brand preferred by four-time Monster Energy AMA Supercross Champion Ryan Villopoto). He also took the time in 1966 to visit the United States at the invitation of Husqvarna's U.S. importer, Edison Dye, and in doing so helped spark the interest in motocross that led to the sport we know here today. He was an engineer, an entrepreneur, a big-picture planner, and a very, very fast man!