They don't come any bigger than Mr. Motocross, Torsten Hallman. The very proud Swede, who mastered the likes of Joel Robert and Dave Bickers, Sylvain Geboers and so many others in his career, back in the 1960s.
Klicka på rubriken för att läsa mera!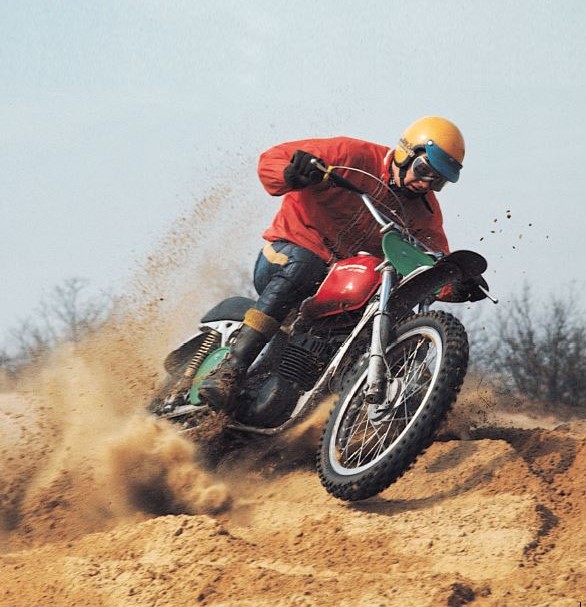 A career that saw him take four world 250cc championships and 37 GP victories. As the first European to head to America he helped create what is now the AMA Nationals and AMA Supercross series. He also started the THOR brand in the sport, and is without question one of our true pioneers.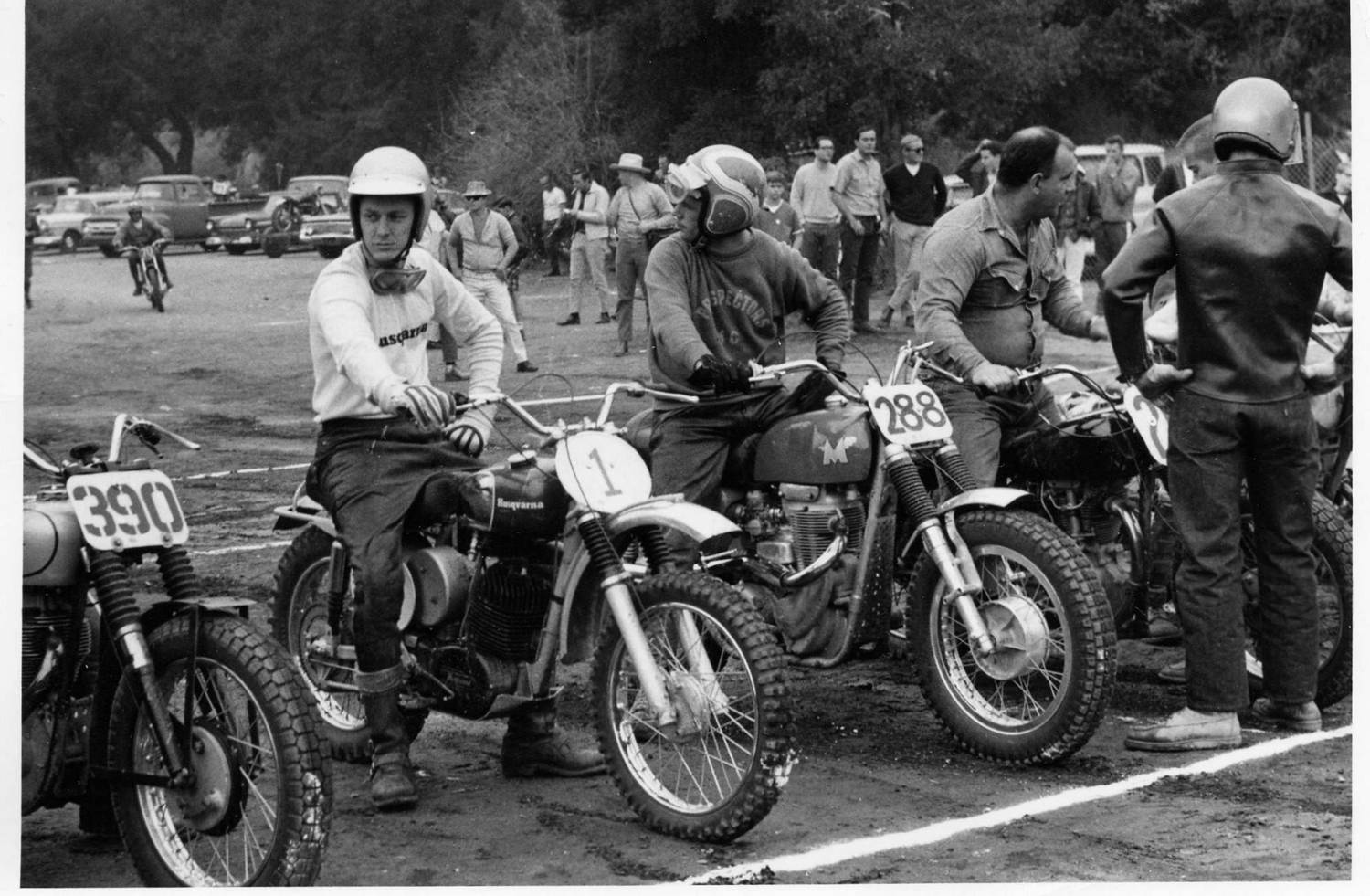 At 77 years of age, the Swedish legend still finds it hard to slow down, and as a successful business man and racer, his passion for the sport remains, more than 60 years after he started racing.
I always find it a privilege to talk to people like Hallman. Not only one of our true legends, but also a very nice man, who has respect for everyone and continues to be one of our role models. We caught up with Mr. Hallman last night. Here is the interview
MXlarge: Torsten, thanks for taking our call. How are you?
Hallman: I am very well thank you. Where are you calling from, Australia?
MXlarge: No, I am in Holland now. Leaving for Australia in a couple of days. Last time we spoke you mentioned you hadn't been feeling that well, that your health wasn't great due to a heart attack. How are you since your heart attack?


Hallman: It is ok now. It is back to normal, no problem at all. Of course, I had to take it easy, but I find it difficult to slow down. I have been living in the fast lane too long, and it's difficult to change. I am still doing a lot of things, but I should be sitting down waiting for Santa Claus.
MXlarge: I am 55, and I have had a fantastic life. Four beautiful kids and I get to travel a lot with the motocross, but I still look back at when I was younger and miss those times. For somebody like you, somebody who really achieved a lot in life, I often wonder how people like you look back. Do you look back at those moments when you were younger?
Hallman: Of course, I look back. I do it often, and it's a big difference. I was involved in so many dealings with companies or working for a company and the phone was always ringing and always different meeting and always a problem to solve. I am used to that kind of living and I look back and miss some things. On the other hand, it was too much, and that is why I have these heart attacks, but as long as you are doing things you like, it's ok. You need to take a rest, take a holiday and think of other things than business. So, take this advice, and take some holidays in-between.
MXlarge: I will take that advice Torsten, for sure. What about the era now? If I look at old videos of when you rode, and when I was a little boy I started going to the motocross and saw guys like De Coster, Robert, Rahier, many of the greats race. That era, and I have talked to a lot of riders from that era, and they all felt that era was so romantic, and so simple. Everything now must be done in a hurry, you want news nearly before it even happens. I remember we would wait for a race result in the newspaper and it could be a month after the event was run. Now everyone is in a hurry, everyone is busy with their sponsors and maybe less busy with their lives. How do you see the change?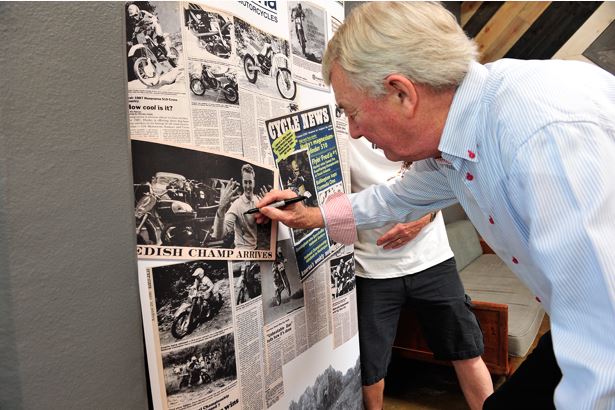 Hallman: Now it's more businesslike, managers, trainers, all kinds of things. When I was racing, you needed to take care of all these things yourself. I used to write letters to promoters in France, or Germany and you usually had to write those letters in their native language. So, if I wanted to race in France I wrote a letter to the promoter in French. Just to get a race, and you did it all yourself. That is a big difference, but this was the way we did it. When you plan to go to Spain, or France, you did all the boats and driving. It was a challenging thing and a good part of my life.
MXlarge: I often look back on family holidays or maybe some big races I attended as a kid. What do you look back on?
Hallman: The travelling with my fellow riders, you all travelled together, because if something happened you couldn't get to the race. Everyone helped each other, we travelled together in the same car, and that comradery, that is something I often think about. I think about it a lot. Many people from my area in Sweden used to travel with me and we still meet. All these 70 and 80-year-old men sitting talking about the good old days and drinking a beer. So many people here in Uppsala went to the races and not always the GPs, but also the big International races in France, there were so many big races back then. That is really special that we still get together, maybe 60 years after we all raced together.
MXlarge: Obviously, you were Mr. Motocross, one of the first legends of the sport, winning a lot of championships, owning THOR Racing and so much more. That must feel very rewarding and to have the things you have on your CV gives you a lot of respect in the industry. Do you enjoy that?
Hallman: Yes, I do. When they celebrated the 50 years of motocross in the United States, I was invited to Glen Helen, also the Las Vegas race. It's 50 years since I went over and I was the first and only guy at first. Therefore, everyone remembers and it makes me very proud. For a while, when I was involved in different business in Sweden, I was forgetting about racing, but when the companies were sold, I came back and I love seeing the motocross, going to more races.
MXlarge: Do you keep up with the MXGP series?
Hallman: I watch everything, from the first minute.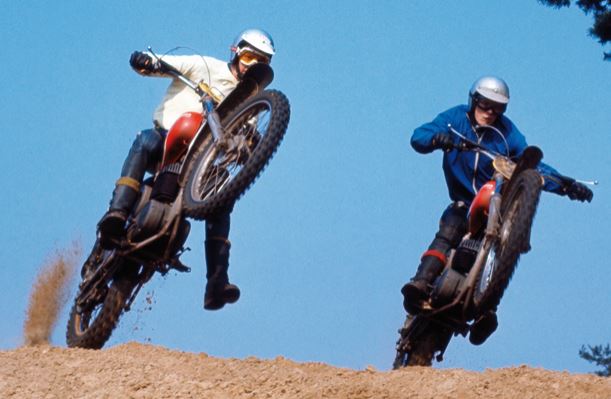 MXlarge: You have been around the sport longer than most. What is your impression of the MXGP series now? I know for me, I have only been here for 25 years, but I can't think of an era while I have been there that has been better.
Hallman: Oh yes, so many good riders and they are fantastic today. The development of the riders is very impressive. I am impressed for sure.
MXlarge: Do you have a favorite?
Hallman: I am a big Antonio Cairoli fan, but I also used to like Ryan Villopoto, because he rode with THOR his whole career. I was sad when he had his accident in Italy. I really wanted to see the fight between Tony and Ryan.
MXlarge: Last time I saw you was at the GP in Thailand. Are you planning on going to some races in 2017? Maybe Sweden, it's back on the calendar?
Hallman: Yes, I will go to some races and of course the Swedish GP. It comes back, and this year we had nothing at Uddevalla, but it is coming back, and I will be there. Maybe some races before. I will let you know, and we can catch up.
MXlarge: Thanks again for your time Torsten, and see you soon.